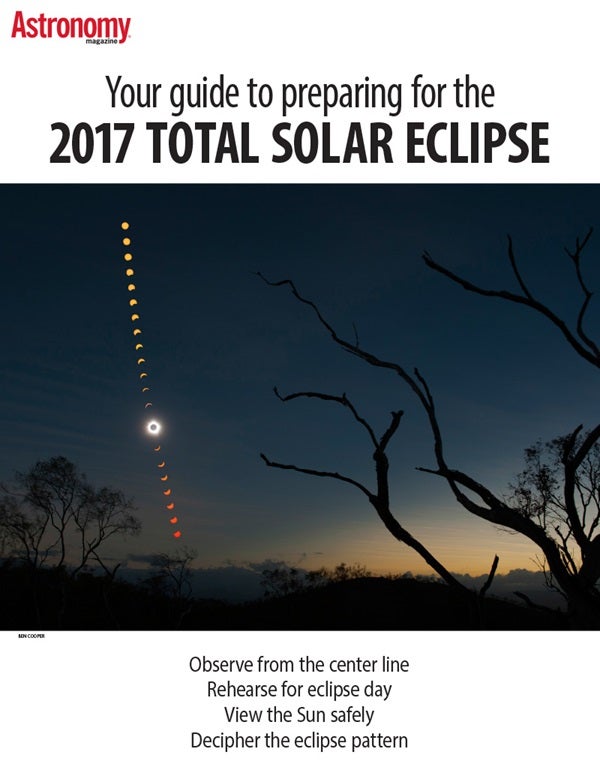 When it comes to preparing for the Aug. 21, 2017 total solar eclipse, Astronomy magazine has got you covered. This free guide will outline all you need to know as you prepare for next year's event.
How important is it to be in the path of totality? Very. You want to be on the center line, where the shadow cast by the moon delivers the maximum amount of totality possible. We'll tell you why you need to get there – and how.
Rehearse for eclipse day! With only a couple minutes of totality, you'll want to make sure you do a run-through before the big event. In this guide, we'll provide instructions on how to accurately rehearse for the eclipse.
When the time comes, you'll need to view the eclipse safely. We tell you how to observe – and how not to observe – the sun.
An eclipse occurs when the Sun, Moon and Earth all line up precisely. But how do astronomers accurately predict the timing? We detail the saros cycle in this guide.
Enter your email below to instantly receive this free download and start your solar eclipse planning!