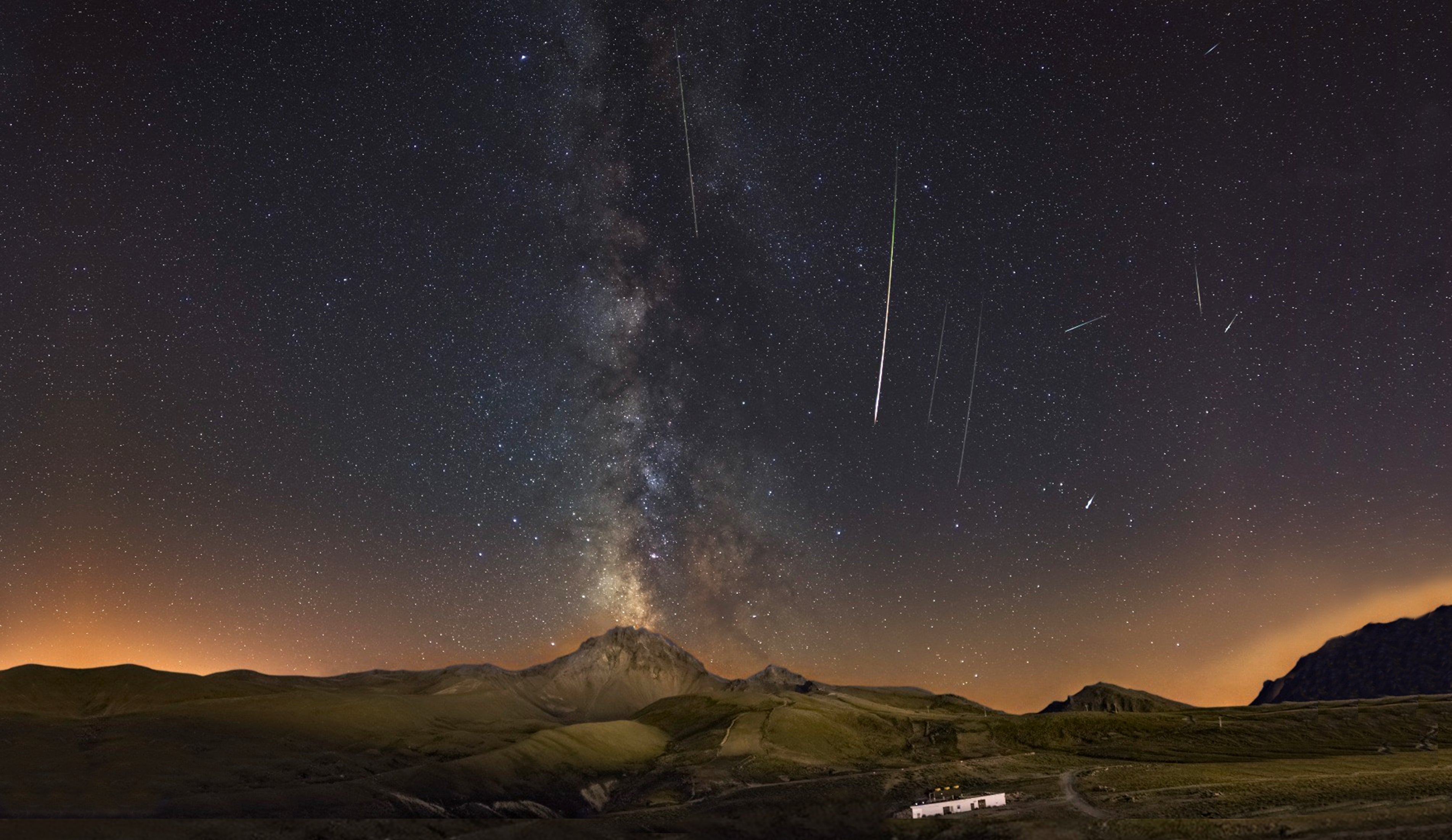 After partaking in a successful Perseids meteor shower observing event and associated adventures in Turkey this past August, Astronomy's travel partner, Eclipse Traveler, is offering another great adventure in Turkey for August 2024.
Eclipse Traveler is welcoming everybody and anybody to embark on an immersive journey to some of Turkey's most popular destinations. Over the course of seven eventful days, participants will have the opportunity to explore the natural, historic, and modern wonders in Kayseri, Cappadocia, and Istanbul.
For the first two days, starting August 9, 2024, we will be in historic Istanbul to visit several structures famously known globally and locally, such as the Hagia Sophia (St. Sophia's Basilica) Mosque and its museum; Topkapi Palace, which dates back to the Ottoman Empire; and others. Millions travel from all over the world to walk through Istanbul's historic treasures — and we will too, our feet getting ever closer to the Perseids Starfall Festival (as the locals call it) on the 12th.
Following Istanbul, an Eclipse Traveler representative will pick us up at Kayseri Airport on the third day. Then the group will travel to the archeological site called Kültepe Kanesh. It is located on fertile land and converging routes, making it inevitable to become the center of trade and politics by the end of the 3rd millennium B.C.E.
August 13th begins with an educational morning with the Kayseri Archeological Museum, covering a timeline from the Chalcolithic (Copper) Age to the Roman and Ottoman times. After a hearty lunch, travelers will go to the Museum of Seljukian Civilization to learn about the Anatolian Seljuk Civilization. A quick break will be taken afterward at the hotel and the rest of the night will be dedicated to watching the Perseid meteor shower.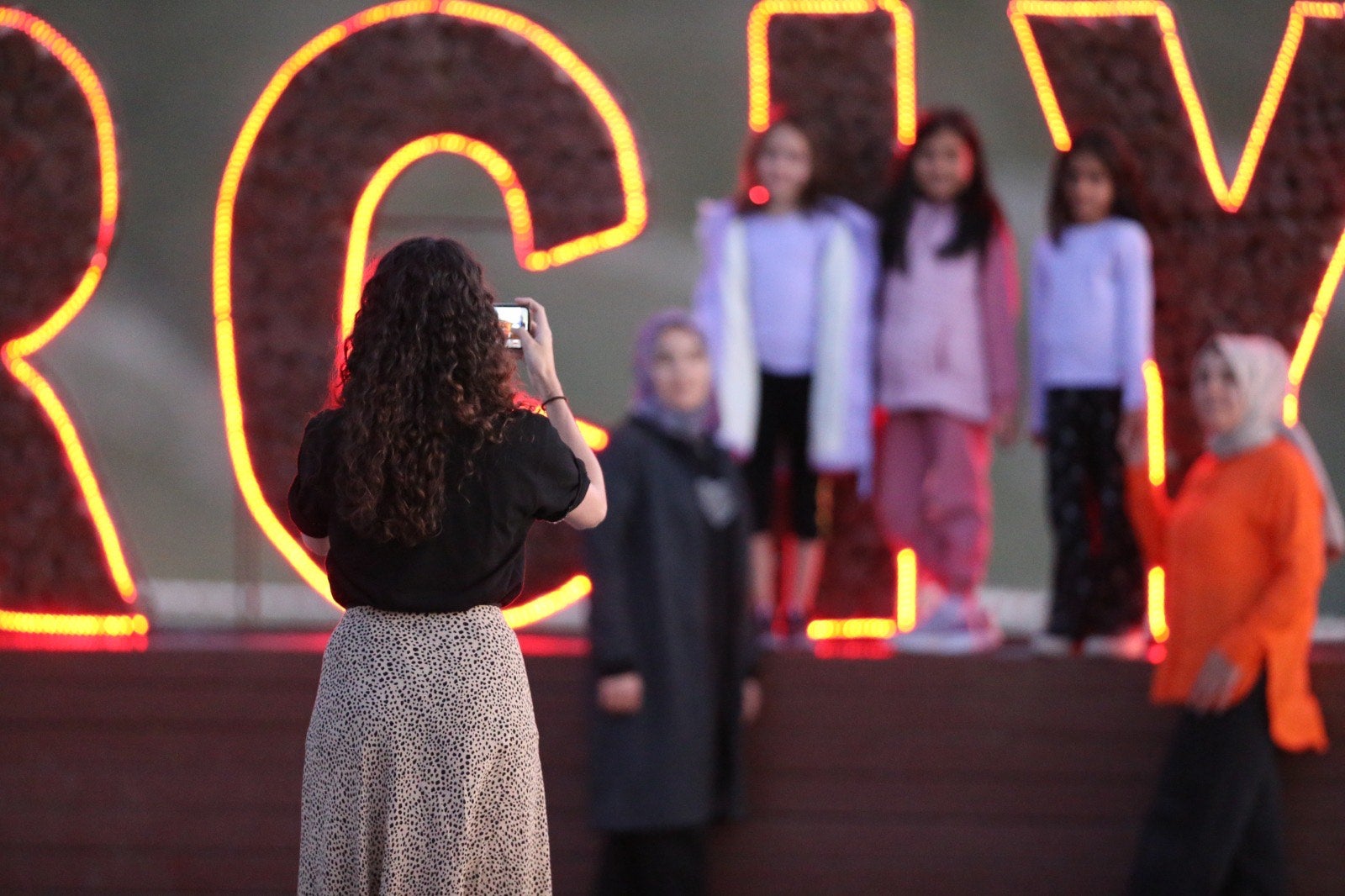 The evening of the 13th will be so mesmerizing that it'll satisfy a life-long dream you didn't know you had! The Perseid Starfall Festival is located on a dormant volcano, one of the peaks of Mount Erciyes, at an altitude of 2,650 meters (8,700 feet). Prepare to witness one the greatest visual feasts the sky has to offer this time of year.
Thousands gather, both locals and visitors, for Kayseri's most sought-after annual event. This past year, we could feel the buzz from electricity in the air as each meteor trailed across the velvety black sky, unpolluted by distant city lights.
An understandable lazy morning will be followed by a scenic drive to the region of Cappadocia, where travelers will stay for the remainder of the trip — August 14th to the 16th. This will include touring enchanting and breathtaking ancient structures above and below ground. Seeing architectural marvels created by both nature and humans produces a transcendental feeling washing over you.
At Pigeon Valley in the Cappadocia region, there are dozens upon dozens of pigeons either taking flight, giving hundreds of tourists great photo opportunities each day, or resting and eating. Credit: Daniela Mata

The famously known fairy chimneys in Cappadocia. Millions of years ago, volcanic eruptions completely covered the lands. After years of erosion by weathering, nature's engineering is showcased through these structures. Credit: Daniela Mata

Countless cones and valleys consist of cooled ash that's been solidified and hardened to form soft volcanic rock. Giving off the illusion that you're in a giant sandbox. Credit: Daniela Mata

One of nature's many faces hidden on the cones and caves of the Cappadocia region. Credit: Daniela Mata

The peaceful view from the soon-to-be-opened boutique hotel balcony in Gesi, Turkey — owned by the Eclipse Traveler President, Dr. Cengiz Aras. Credit: Daniela Mata
Nighttime in Cappadocia will bring even more excitement when travelers go to a remote location in the valley — away from city lights — for two more opportunities to feast eyes on Perseid meteors. Travelers will see a dark, starry (and meteor-y) sky with fairy chimneys in the foreground while surrounded by other curious minds. You'll never want to leave!
It brings me great pleasure to know that others will be well taken care of by Eclipse Traveler and will experience Turkey in such a life-altering way, producing indelible memories. A more detailed itinerary of the trip can be found on Eclipse Traveler's website.