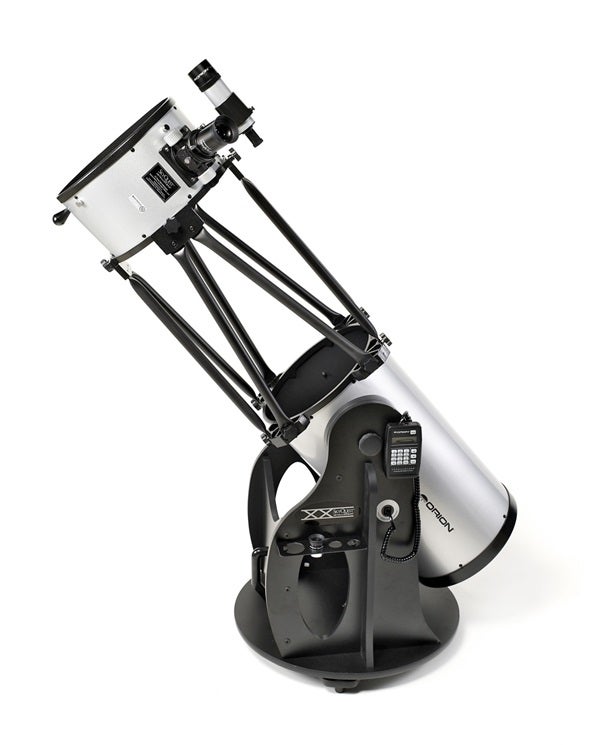 This review appeared in the August 2009 issue of Astronomy magazine
Internet astronomy forums were abuzz last fall with speculation about the new flagship telescope that Orion Telescopes and Binoculars was about to unveil. When the curtain went up, we saw the SkyQuest XX12, a 12-inch f/4.9 Newtonian reflector complete with Orion's IntelliScope object-location system. The XX12 is Orion's first Dobsonian style telescope with an open truss-tube design. Recently, I had a chance to put the XX12 through its paces, and I must say that I came away impressed.
To continue reading this review you need to be an Astronomy magazine subscriber.
Subscribers have full access to our equipment review archive and many other great online benefits.
Already a subscriber? Simply log in or create an account below.