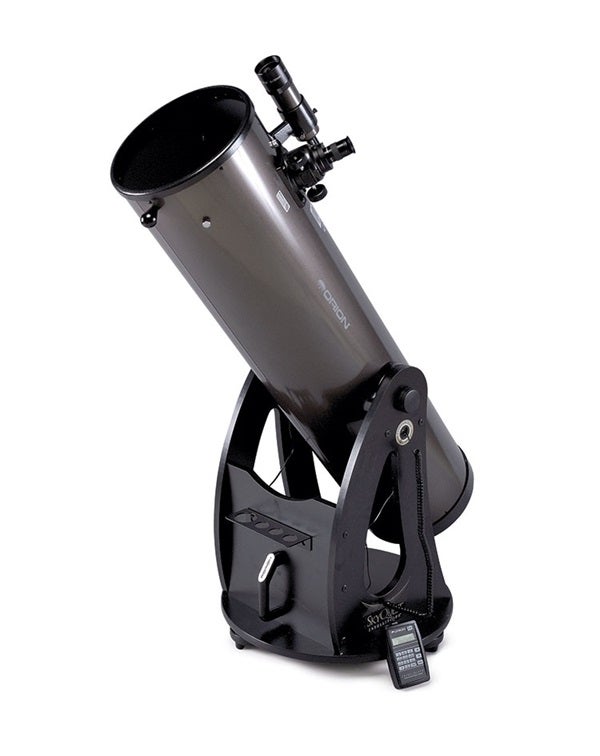 Astronomy: William Zuback
This review, "Orion's IntelliScope XT10," appeared in the January 2005 issue of Astronomy magazine.
I'm often asked, "What's the best telescope I can buy on a limited budget?" Usually, I recommend a Dobsonian-mounted scope. Such an instrument gives you the greatest aperture for your money without sacrificing portability. It achieves its favorable cost-to-aperture ratio by placing a high-quality Newtonian reflector tube assembly on a simple, alt-azimuth mount that's quick to set up, stable even when you choose high magnifications, and intuitive for the novice to use.
California-based Orion Telescopes & Binoculars is a company that has considerable manufacturing and sales experience with this type of instrument. Orion has a reputation for refining its products to satisfy the requirements of observers, so when advertisements appeared in 2003 for the IntelliScope — a radically redesigned version of Orion's venerable SkyQuest XT series of Dobsonians — I knew the company had done its homework.
To continue reading this review you need to be an Astronomy magazine subscriber.
Subscribers have full access to our equipment review archive and many other great online benefits.
Already a subscriber? Simply log in or create an account below.