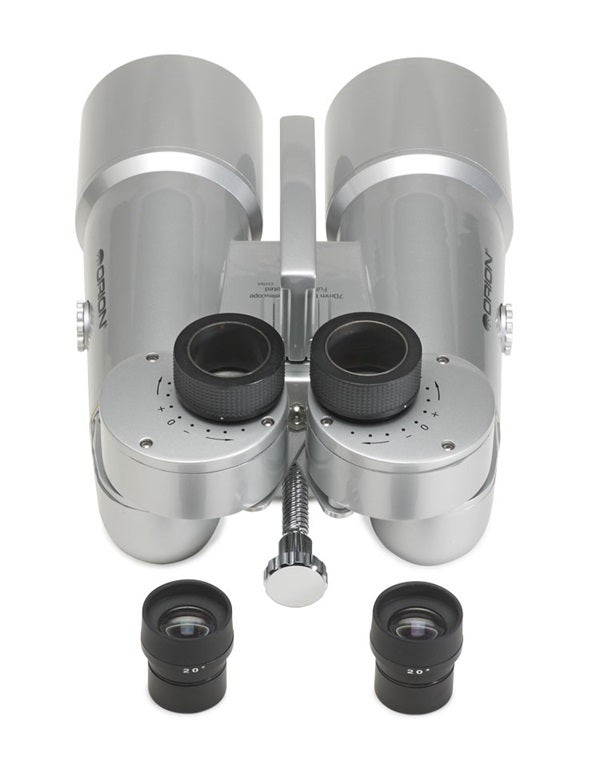 Astronomy: William Zuback
This review, "Orion's new binocular telescope tested," appeared in the March 2008 issue of Astronomy magazine
For the past 4 decades, I've lived by the creed that, for stargazing, two eyes are better than one. If you need convincing, Orion Telescopes and Binoculars makes a strong case with its BT70 binocular telescope.
The BT70's 20x eyepieces capture 3.2° of sky thanks to their 63° apparent fields of view. Each eyepiece focuses individually. Fold-out rubber eyecups and 15.5mm of eye relief make viewing comfortable, even if you wear glasses. The BT70 also comes with a removable handle, slide-out dew caps, and a sturdy, foam-fitted carrying case.
To continue reading this review you need to be an Astronomy magazine subscriber.
Subscribers have full access to our equipment review archive and many other great online benefits.
Already a subscriber? Simply log in or create an account below.