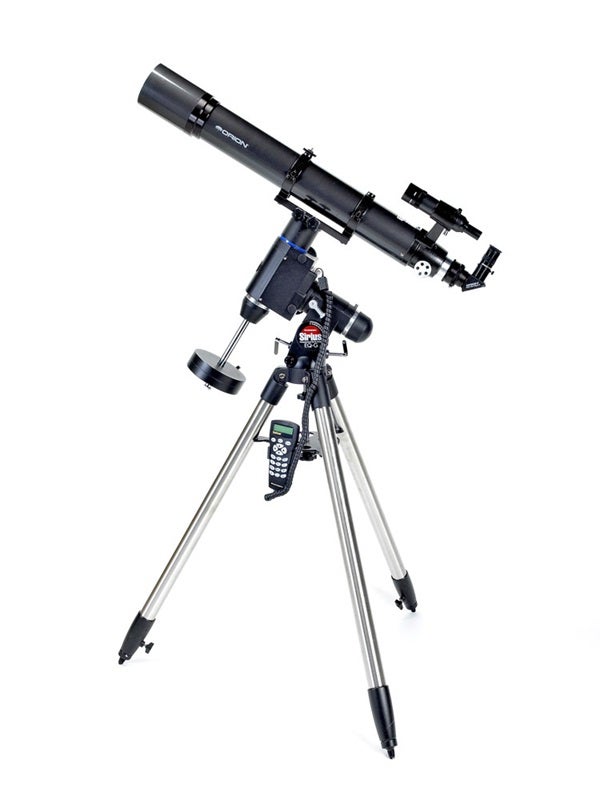 Astronomy: James Forbes
This review, "Orion's new 4-inch powerhouse," appeared in the April 2007 issue of Astronomy magazine
Apochromatic refractors are famous for producing sharp, contrasty images, whether it's the edge of Saturn's rings, the vivid colors in Jupiter's turbulent atmosphere, the magic of a tight binary star, or the glory of a starpacked cluster or a gossamer nebula.
It's the apochromatic objective lens' design that gives images their sharpness and contrast. An achromatic refractor's objective uses two lens elements made from standard optical glass. Apochromatic refractors use complex two-, three-, or four-element objectives with one or more elements of special, low-dispersion glass — often fluorite, SD (Special Dispersion), or ED (Extra-low-Dispersion) glass. The results are impressive, but so are their price tags.
To continue reading this review you need to be an Astronomy magazine subscriber.
Subscribers have full access to our equipment review archive and many other great online benefits.
Already a subscriber? Simply log in or create an account below.