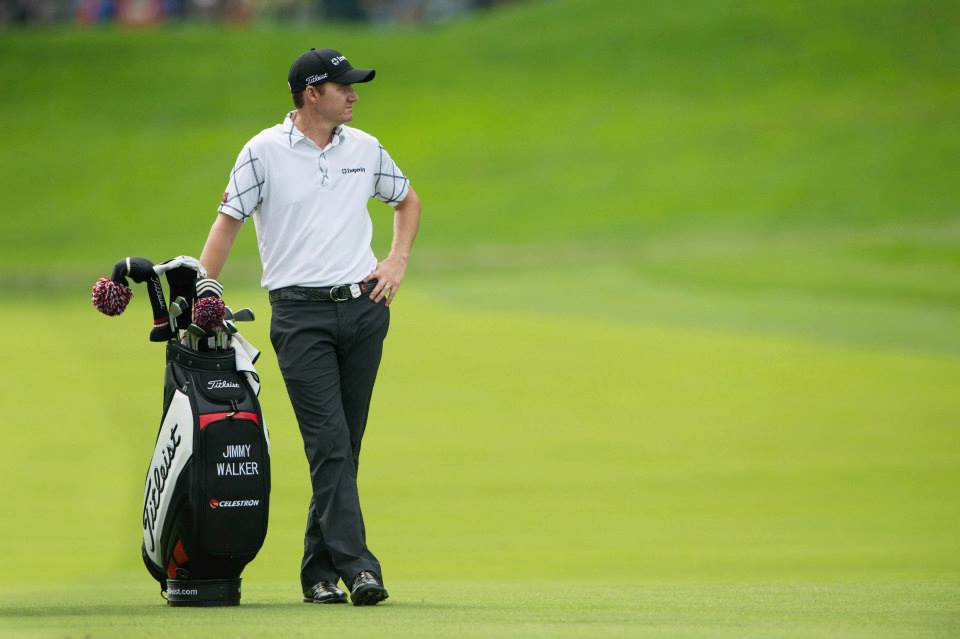 Earlier this month, pro golfer Jimmy Walker won his first major PGA Tour event, the Frys.com Open. With this big win under his belt, Walker is taking the golf world by storm and will soon compete in his first Masters tournament.

On the Tour, Walker isn't just known for his Frys.com win. He's also the PGA's resident astroimager, with the Celestron logo emblazoned on his golf bag. He's been imaging for about three years, and now uses an arsenal of Celestron imaging gear at a dedicated observatory in New Mexico. A remote setup like this enables Walker to collect and process data, even while he's on the road.

"A lot of the guys [on the Tour] found out and they come talk to me about imaging," he said. "They all want pictures and posters."

Walker's astrophotos would certainly make impressive prints. He's created colorful, artistic images of targets like the Pinwheel Galaxy, Bode's Galaxy, the Leo Galaxy Triplet, and the Lagoon Nebula, to name a few. For Walker, golf and astroimaging go hand in hand.

Walker was inspired to try imaging when he purchased a Celestron 11-inch Schmidt-Cassegrain telescope for backyard observing. It reignited a childhood love of astronomy and catapulted him into the world of imaging. Walker still uses his CGEM mount from dark sky sites a few times each year.

"Golf is my job and I continue to try to get better and better each year. I try to take that into imaging," he explained. "I'm competitive and I try to be really good at it. I work hard, and I practice hard. It's my whole upbringing-being competitive and wanting to be the best."

As passionate as Walker is about growing his own skills in imaging, he also wants to share this rewarding hobby with others. His biggest piece of advice: don't be intimidated.
"You've got to want to do it. It just takes practice," Walker said. "Start wide-field. Wide fields are easy-you can make mistakes and it won't show up as much."

To read the extended interview with Jimmy Walker and view some of his astrophotos, visit the Celestron blog.