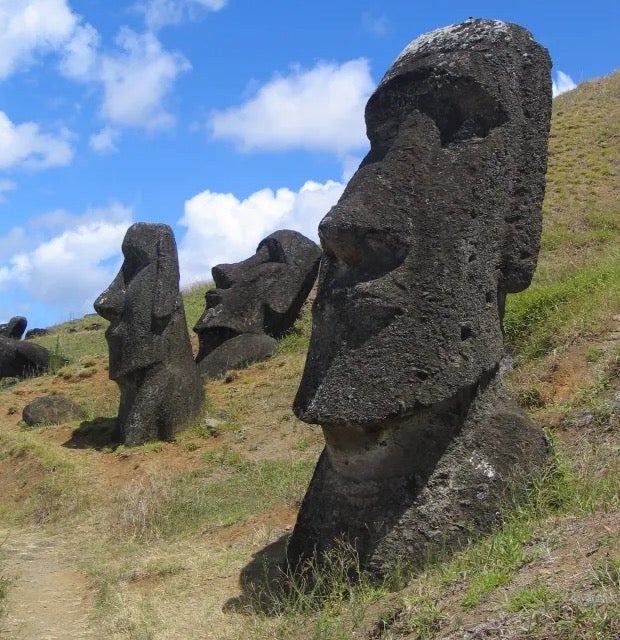 I'm delighted to say that in October 2024 Astronomy magazine will partner with our tour guide friends at Eclipse Traveler, carrying us to Chile and the magical site of Easter Island.
Wednesday, Oct. 2, 2024, will witness an annular solar eclipse over the Pacific Ocean. Missing landfall almost entirely, the eclipse will be visible from one of the great, celebrated, exotic locations on Earth — Easter Island! The famous locale is renowned for its nearly 1,000 moai statues created by the Rapa Nui people between 1250 and 1500 A.D. It will be a mind-blowing place from which to see an eclipse.
The trip schedule stretches from Sept. 28 to Oct. 9, encompassing 12 days and 11 nights. Travelers will fly into Santiago, Chile, on Sept 28, commencing the journey with a Santiago city tour. The following day will see an exploration of San Cristobal Hill outside Santiago, including a visit to the National Astronomical Observatory among other historical and cultural sites.
The following day will feature a flight to Easter Island. For several days we will explore this magical place, which is home to 7,750 people on a landmass of about 63 square miles. On Oct. 2, our group will observe the annular eclipse from this amazing place, and the possibilities for eclipse photos are mind-numbing. (We'll certainly incorporate those incredible statues!)
From Easter Island, the duration of annularity is significant — 5 minutes and 48 seconds. Following the eclipse, we'll have a wonderful and relaxing day on Easter Island before heading back to Santiago.
The adventure then continues. We will head to Valparaiso, Chile's great historic city and oldest port. Museums, amazing architecture, and historical treasures await us here. For some, after 8 days, the adventure will conclude. An extension, however, can carry travelers to San Pedro de Atacama, center of astronomy enthusiasts who gather in the Atacama Desert, the greatest skygazing location on Earth. Adventures in the Atacama will include touring the incredible ALMA radio telescope array as well as dark-sky observing. We will also spend an incredible day touring the El Tatio Geysers, a geological treasure of the planet.
I'm very excited about this adventure. For complete details on the trip, see https://www.eclipsetraveler.com/tour/2024-chile-easter-island-annular-solar-eclipse/
I hope to see you there!