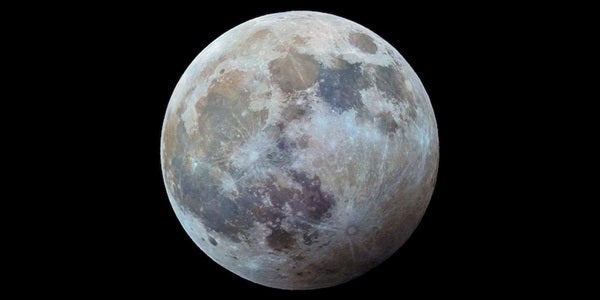 Hi folks, tune in every week of 2023 for the best in astronomy from Astronomy Editor Dave Eicher, brought to you by Celestron.
This week, we'll discuss the penumbral lunar eclipse that will be visible across much of the world on May 5.
This event is not as dramatic as a "normal" lunar eclipse, when the Moon turns an orange-red as it passes through the darker, central portion of Earth's shadow. Instead, penumbral eclipses occur when the Moon slides through only the outer region of Earth's shadow, resulting in a much more subtle effect.
This eclipse will not be visible from the U.S., but instead will occur over Africa, Asia, Australia, and New Zealand. Greatest eclipse is at 17:24 UTC, with more than 90 percent of our satellite in shadow, causing the northern limb to take on a slightly darker, duskier appearance.
Even if you can't see the eclipse, you can still enjoy the bright light of the Full Moon as it dominates the sky on Friday. It's a great chance to do some naked-eye observing, noting the differences between the rugged, lighter terrain and the smoother, darker maria (or seas), which are remnants of ancient lava flows.
For more information on what to look for in the night sky, check out the latest edition of The Sky This Week: https://astronomy.com/observing/sky-this-week/2023/04/the-sky-this-week-from-march-april-28-to-may-5
Follow Astronomy magazine, the world's best-selling astronomy magazine:
Website: https://astronomy.com
Subscribe: http://subscribe.astronomy.com
Facebook: https://www.facebook.com/AstronomyMagazine
Instagram: https://instagram.com/astronomy.magazine
Twitter: https://twitter.com/AstronomyMag
Shop Celestron telescopes:
Website: https://celestron.com
Follow Dave Eicher:
Facebook: https://www.facebook.com/davidjohneicher/
Instagram: https://instagram.com/eicher.david
Twitter: https://twitter.com/deicherstar