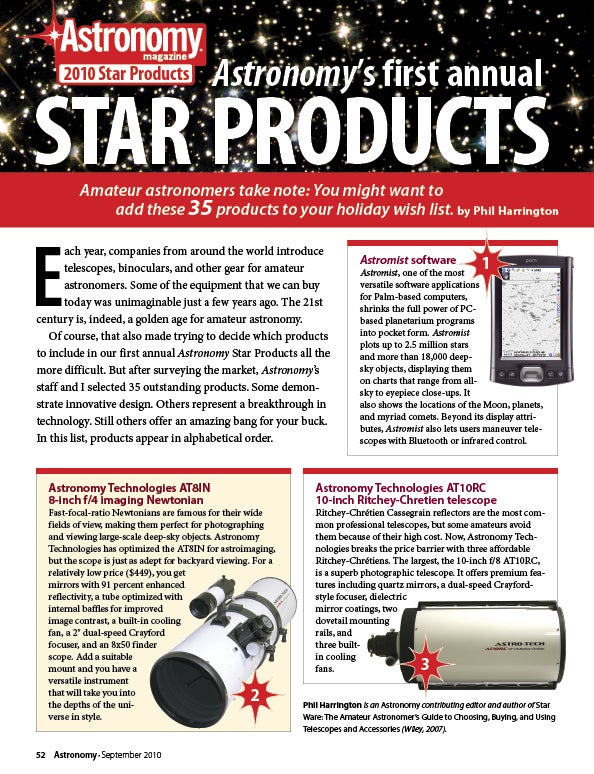 This review, "Astronomy's first annual star products," appeared in the September 2010 issue of Astronomy magazine
Each year, companies from around the world introduce telescopes, binoculars, and other gear for amateur astronomers. Some of the equipment that we can buy today was unimaginable just a few years ago. The 21st century is, indeed, a golden age for amateur astronomy.
Of course, that also made trying to decide which products to include in our first annual Astronomy Star Products all the more difficult. But after surveying the market, Astronomy's staff and I selected 35 outstanding products. Some demonstrate innovative design. Others represent a breakthrough in technology. Still others offer an amazing bang for your buck.
In this list, products appear in alphabetical order.