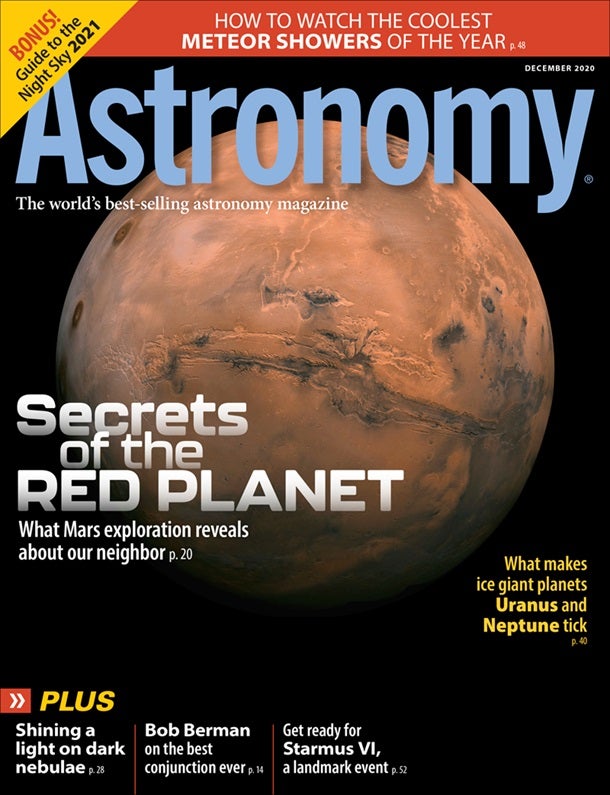 December 2020
The world's best-selling astronomy magazine offers you the most exciting, visually stunning, and timely coverage of the heavens above. Each monthly issue includes expert science reporting, vivid color photography, complete sky coverage, spot-on observing tips, informative telescope reviews, and much more! All this in an easy-to-understand, user-friendly style that's perfect for astronomers at any level.
Features
Mars Odyssey's future remains unknown, but a lack of advocacy might indicate its end is near.
Shining light on dark nebulae
Take a tour of some of the Milky Way's best shadowy dust clouds, as seen by the Gaia spacecraft.
Nearly 40 years after Voyager 2 visited Uranus and Neptune, scientists are eager for new expeditions.
Think the Perseids are the only shower worth watching? Think again.
The world-renowned festival announces a landmark event dedicated to Mars in 2021.
Departments
StarDome and Path of the Planets
In Every Issue
Breakthrough
Astro News
Advertiser Index
Letters
New Products
Reader Gallery